The fuel filler cap

is located on the center of the fuel tank.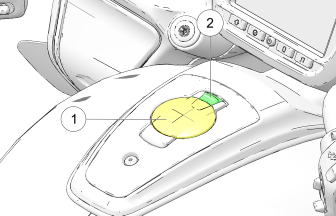 To open the fuel cap, do the following:
NOTE
The fuel cap automatically locks when you start the engine.
Press the center of fuel cap unlock button located on the lower right fairing.

Press the fuel cap release button (previous page) to release spring loaded cap.

NOTE

The fuel cap will not release if the engine is running.

See

Fueling for fueling instructions.

To close, press fuel cap downward until it clicks.
Manual Override
NOTE
The manual override process should only be used in case of system lock issues or loss of bike electric power. You should use the electric unlock process detailed on

Fuel Cap, or have a authorize dealer repair the system if it does not work. The manual override process shows you how to perform a 1 time manual reset of the cap lock to add fuel if stranded.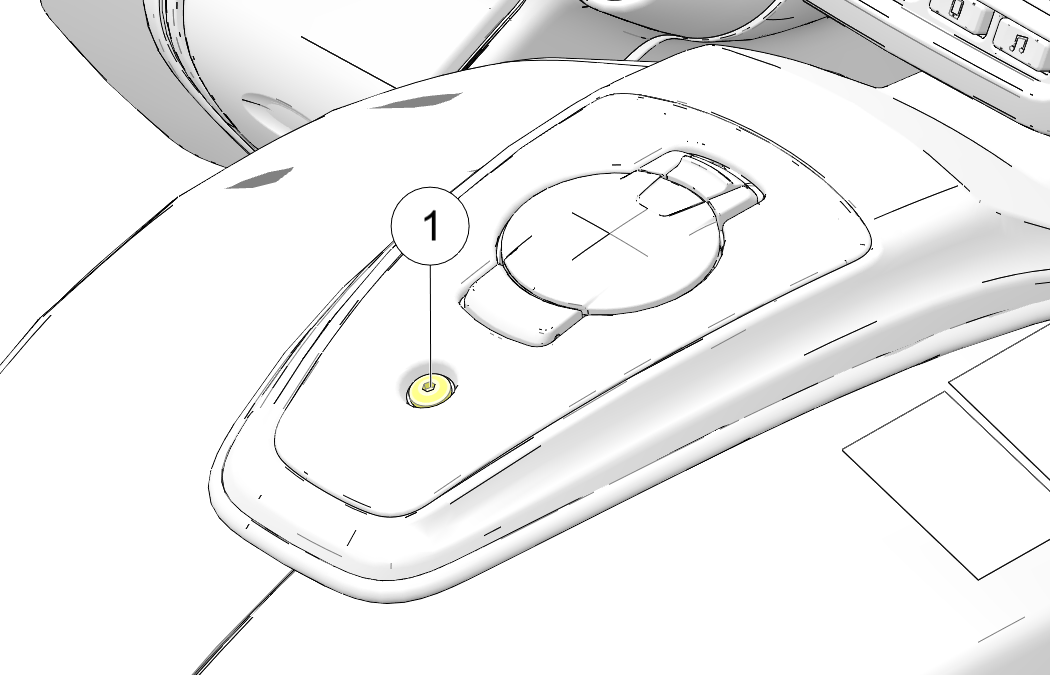 Ensure engine is not running before attempting to manually unlock fuel cap

NOTE

Cap will automatically lock/re-lock if closed and engine is running.

Remove the console by unscrewing fastener at back of console.

With fastener removed, lift rear of console enough to clear fuel cap and push forward to release front mount from keyway.

Lift console up and out, away from the fuel tank, to complete removal.

Use a small, narrow tool to push the lock solenoid at the front of fuel cap (under the latch) to the left position.

Reinstall console.

NOTE

Console cannot be re-installed with fuel door open. It is recommended that the console be re-installed prior to opening the fuel cap.

Release Door/Cap via latch per normal operation.